Conference Proceedings
All papers, both invited and contributed, will be reviewed by two or three experts from the committees. After a careful reviewing process, all accepted papers of DCCIT 2022 will be submitted for indexing by EI Compendex and Scopus.
Submission for EI: AIScholar Submission System(EI)

SCI Journals
(Submission with notes of "W685" will enjoy priority in review and acceptance.)
◆ Computers & Electrical Engineering (ISSN:0045-7906, IF=4.152)
◆ Wireless Communications and Mobile Computing (ISSN: 1530-8669, IF=2.3+)
◆ Human-centric Computing and Information Sciences (ISSN:2667-1336,IF=5.9)
◆ Journal of Electronic Imaging (ISSN:1662-5188, IF=0.95+)
Submission for SCI: AIScholar Submission System(SCI)


Journal of Civil Engineering and Urban Planning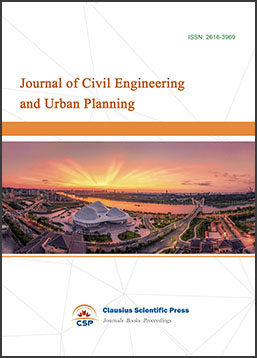 Journal of Civil Engineering and Urban Planning
ISSN: 2616-3969
Indexing types: CNKI, Google Scholar
Topics: civil engineering, transportation engineering, architecture and urban planning, etc.
Submission for Journal: AIScholar Submission System(Journal) (Select Carol 温老师 as the person in charge)